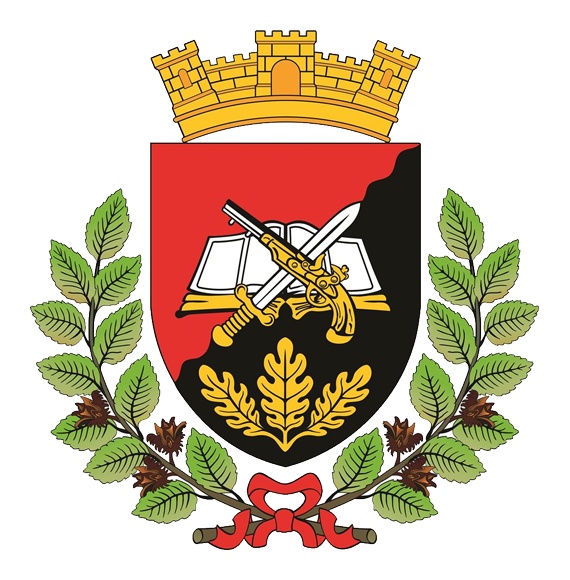 Municipality of Demir Hisar
Arms of urban municipality
Registered under number 3/2015 on 10.10.2015
Blazon
Shield
Per bend sinister wavy Gules and Sable, on an open book Argent binding Or dagger Argent tilted Or and pistol Or with barrel Argent in saltire. Triple oak branch Or in base.
Crown
Mural crown of three towers Or, central tower gated.
Wreath
Two beech branches Proper tied at the bottom with ribbon Gules.
Blazon
Stojanche Velichkovski
Emblazon
Stojanche Velichkovski
Symbolism
Тhe pistol – a belt firearms weapon of the Macedonian komitas, the dagger – a Macedonian bayonet, and the Bible, which all are symbols of the rebelliousness of the Brsjaks and the Mijaks. At the base there are three branches of the Macedonian oak (Quercus macedonica).