22.7.2009
Alone in Europe without a Presidential Standart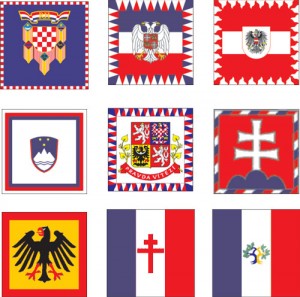 Most European and many countries in the world have flags of position, especially for the highest ones, the President of the country, except Macedonia.
Strange as SRM does not succeed this common category of Yugoslavia, as adopted by all the former republics?
So when the President of the Republic of drive official car, only the flag of the Republic is displayed, as if he is  a minister or ambassador.
Macedonia has not got Arms to us after 18 years. But at least knows it needs one. And no one ever thought that they needed and presidential flag.
As nobody has not thought of that when these 19 years that foreign presidents, at least that, if anything, have Presidential flag on the right side of the vehicle while the left the national flag is waving? Not to mention that it is always present in their offices?