1.8.2021
Ilinden 1903 – Memorial medal and Order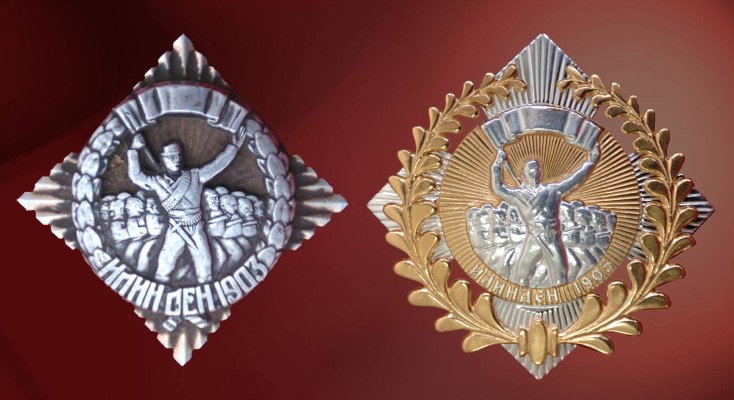 The first Macedonian decoration is the Ilinden 1903 (St. Elijah day Uprising) Memorial Medal, established by the National Assembly of the People's Republic of Macedonia at its session of 6 June 1950 with the promulgation of the Law on the Ilinden Memorial Medal. The medal popularly called "Ilindenka" was awarded in 1953 to commemorate survivors on the occasion of the 50th anniversary of the Ilinden Uprising.
More on Ilinden Memorial Medal
The Order Ilinden 1903-1944 was adopted by the Law on Decorations of 1995 as the second order . With the Law from 2002, it changed its name to Ilinden 1903 and became the third medal  (the Order of September 8 rises from 3rd to 2nd place). However, the design of the order, together with the design of other orders and medals was adopted only in 2005, and is a redesign of the Ilinden Memorial Medal by Kostadin Tancev Dinkata and Vladimir Borojevic. It was awarded only once on March 23, 2017 to the Intelligence Agency, making it the rarest Macedonian medal.