8.12.2019
Scientific gathering about Zhefarovic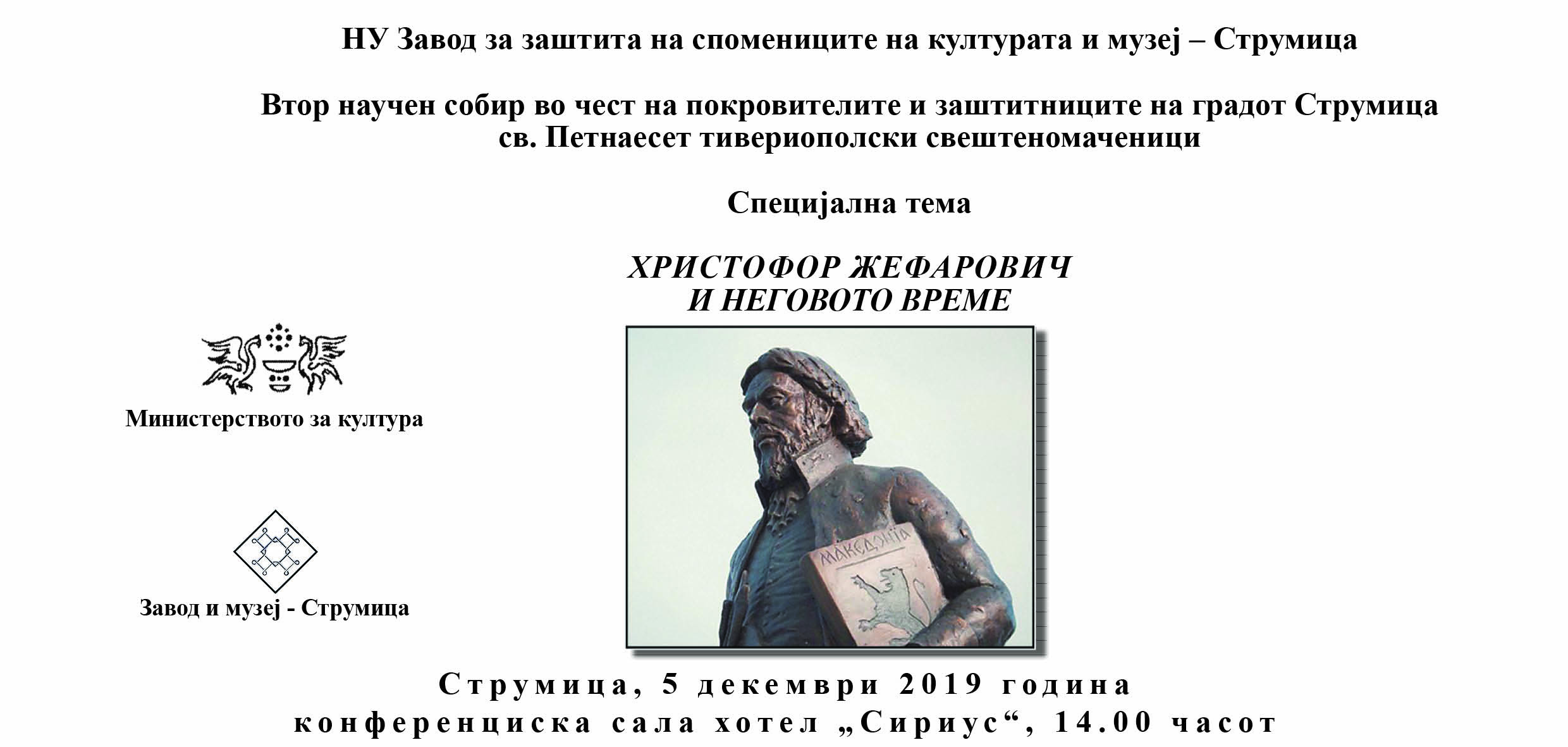 In Strumica, on December 5 & 6, 2019, the second scientific gathering was held in honor of the patrons of the city of Strumica – St. Fifteen Tiberiopolis martyrs. The topic of this scientific meeting organized by the Institute for Protection of Cultural Monuments and Museum – Strumica, was: Christopher Zhefarovich and his time.
15 participants presented papers. Apart from the organizer, the participants were also from the Faculty of Philology "Blaze Koneski", Faculty of Philosophy – Institute of History, Institute of National History, Faculty of Orthodox Theology "St. Clement of Ohrid ", all from the University "Ss. Cyril and Methodius", Skopje, as well as from the Museum of Macedonia, the Institute for the Protection of Monuments of Culture and Museum-Prilep and the Macedonian Heraldic Society.
From the MHS participated Jovan Jonovski with the paper, Heraldry of Zhefarovic and Ivan Nacevski with the paper, Inversion of the Macedonian Land Arms in the Stematographies of Zhefarovic and Vitezovic. Possible causes and impacts.