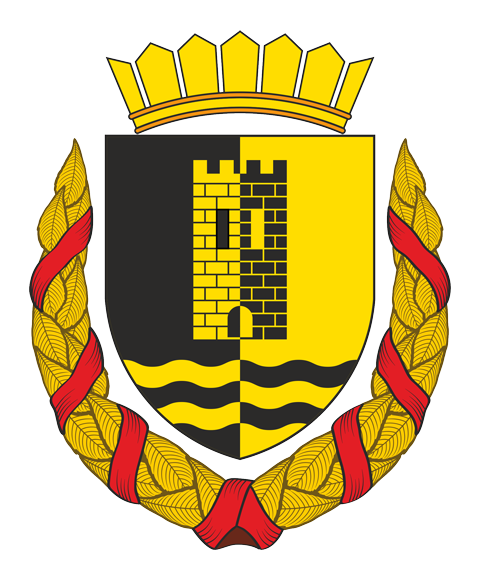 Municipality of Novo Selo
Arms of rural municipality
Registered under number 4/2014 on 31.12.2014
Blazon
Shield
Per pale Sable and Or, a tower, in base two wavy belts, all counterchanged
Crown
Camp crown Or
Wreath
Chestnut leafs wreath Or wrapped with decorative ribbon
Blazon
Kosta Stamatovski
Emblazon
Kosta Stamatovski
Symbolism
The black color is a symbol of the tragedy resulting from each battle, in this case the Belasica battle. It summarizes the self-sacrifice of those killed for independence and serves as a reminder of the price of the so desired freedom.
The gold represents the light that is reflected in the blackness of the self-sacrifice and heralds the unstoppable urge to the golden future. At the same time, it is a symbol of the natural abundance of the municipality.
The tower is a symbol that reflects the cultural and historical heritage of the municipality and reflects the importance of its position as Macedonian defense turret, a kind of shield and vanguard of freedom.
The wavy belts represent cascading water flow and symbolize the waterfalls in the municipality. Additionally, its entanglement symbolize the ordeal of our independent existence and once again create an allegory of an established defense position.